According to fashion experts, dressing well for a man is an art. From his accessories to clothes, there are several fashion tips for guys that can be used to evaluate their overall performance. A well-cultured wardrobe not only helps you to have a fantastic look but also enhance your confidence. If you are planning to upgrade how you dress and you do not know how to go about it, do not be stressed. The following are essential fashion tips that can help you :
Understand Your Style
Your style ought to reflect what motivates or inspires you, your personality, as well as how you want the world to receive and address you. The need to do some research as you look for clothes that can speak to you. If you check out the most recent fashion in the market, you will get not only what you love but also want to wear. It is advisable to purchase clothes that grab your attention.
Understand Your Brand
The brand you choose to put on determines how you showcase your taste in clothes. Though not every person is in a position of owning a solely designer wardrobe, you need to have some favor brands that can make you, in a flash, look well-groomed, in addition to elevating your closet. A good number of brands can provoke you to show off. Rather than picking extravagant pieces, when purchasing luxury items, you can consider wearing classics. This is recommended because classics can stand the test of time.
Dress for Occasion
It is important to keep in mind that certain outfits ought to be worn at the right time. It is because of this that you need to have backup options for those days that you are expected to wear official attires. Also, it is important to be careful about the clothes you wear for dinner, wedding, etc. in other words, before attending any occasion, consider double checking your dress code.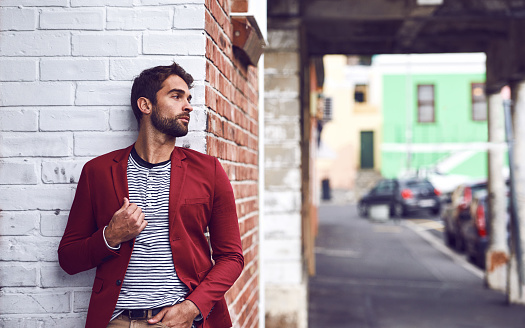 Take Good Care of Your Shoes
It is important to understand that shoes are essential parts of your outfit. Therefore, taking care of them is imperative. It is through this that you will be in a position of maintaining them for several years. You need to purchase a cleaning kit to assist you in ensuring that they look at their best.
Be Careful About Accessories
A simple accessory can either make or break your outfit. Get to know the pieces, i.e., sunglasses and scarfs, which can elevate your outfit. You need accessories that can improve your general appearance. It is through this that you can appreciate all aspect of fashion.
Apart from just considering the above mentioned fashion tips for guys, personal hygiene is essential. Therefore, it is recommended to wear deodorant if you are interested in smelling clean each day. You need to get cologne that suit your style. These tips can make you be the center of focus wherever you go. So take the fashion tips for guys with a lot of seriousness.