Used goods mean any item of personal property offered for sale not as new. As for used clothing, it means the clothes have been worn by someone and in a condition that can be worn by another person. Unwanted used clothes are often donated to charities, which sort and sell them. Some of them distribute used clothes for free or at very low prices to low income people. Others sell the clothes to used clothing stores and then use the money they raise to fund their activities.

Why buy from used clothing stores?
Buying a second clothing is definitely cheaper and works well if you know where to look. It also doesn't require any new resources as they have already been created. Buying your favorite clothes from an online thrift store also means less pollution and less effort to make new items.
Used clothing don't have packaging either, and if you choose carefully where to buy, you'll find that most of them are good causes and support the local economy.
By donating or buying used clothing, we divert waste. We prevent waste from entering the landfill. Just because we're done with something doesn't mean it's over. When you buy a used clothing, you give the item new life. On this topic, we have compiled a list of the most used clothing stores in the UK. Checkout this used clothing stores blog to get a complete list of used clothing stores in the UK.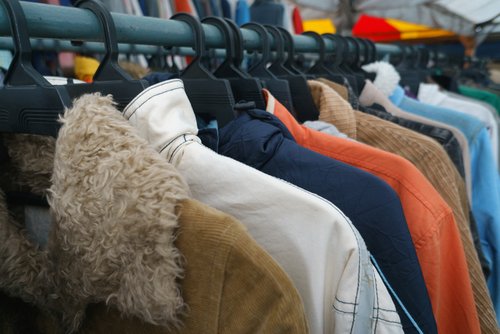 How to buy used clothing stores in the UK?
When you're overseas and finding something you like, but purchasing it can be difficult. You can now by signing up for free with ForwardVia for a UK address. Forward all your used online clothing purchases to ForwardVia and they will forward your individual shipments or combine your shipments (in the case of multiple purchases) and save on shipping costs.